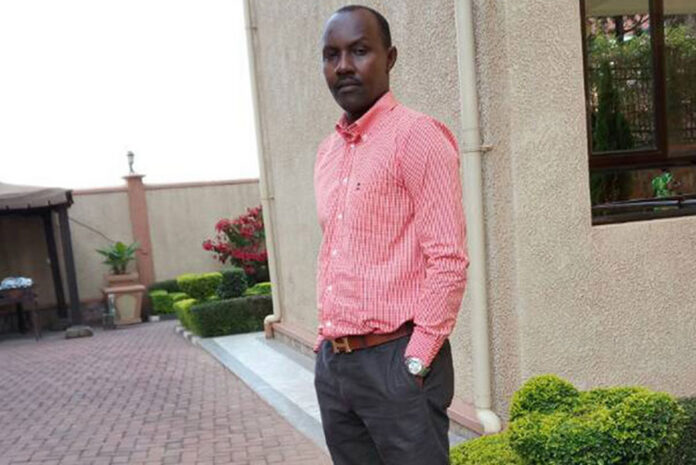 Ms. Hyacinthe Dusengeyezu was concerned when her husband, Mr. Rene Rutagungira, didn't return home after a night out at a bar in one of Kampala's neighborhoods that he frequented.
She and Rene, a businessman, are Rwandan nationals who spend a significant amount of time in Uganda where the latter runs his businesses.
"At least if he told me that he would be late, I knew the spot I would find him, if I wanted," says Ms Dusengeyezu.
This time, on August 8, Rene didn't return home. Jacinta alerted the authorities and contacted some of his friends. She also contacted Rwanda's High Commission in Uganda.
She went to the same bar – Bahamas Bar & Accommodation, her husband's liked nightspot, where he was last seen.
At the nightspot, witnesses told her that the husband had been "picked by plain-clothed men" late the previous evening and whisked him away in a waiting vehicle.
Footages from the nightspot CCTV cameras indeed showed Rene being whisked into a waiting vehicle, and that's how he "went missing."
Ugandan government security agencies were holding her husband for reasons she didn't know.
After several pleas to Rwanda's High Commission in Uganda, it intervened on her behalf. The High Commission formally raised the matter with Ugandan authorities in the Ministry of Foreign Affairs. They denied, stating categorically that no entity of government was in possession of Mr. Rutagungira. Hyacinthe was losing hope. Newspapers were saying Rene was "feared dead."
Despite the evidence on the camera, the Ugandan authorities yet still remained adamant that they were unaware of his whereabouts.
Hyacinthe expected the worst. She thought her husband had been killed by the men who whisked her away that evening.
She filed a writ of habeas corpus case in the High Court. Writ of habeas corpus is recourse in law through which a person can report an unlawful detention or imprisonment to a court and request that the court orders the custodian produce that person or the body to court to determine if the detention is or was lawful.
In a letter seen by this reporter dated August 21, 2017, the Civil Division of the High Court in Kampala "ordered that a writ of habeas corpus ad subjidciendum directed to the Chieftaincy of Military Intelligence – Mbuya and the Attorney General to have the body of Rene Rutagungira produced before the High Court at Kampala on the 31st day of August 2017 at 11:00 o'clock…"
In a letter of response to the High Court, also seen by our reporter, Lt. Col. Augustine Bwegendaho, the director of special investigations branch of the UPDF, he said: "Rutagungira Rene is not in our custody at Chieftaincy of Military Intelligence Mbuya or any of our known offices."
It further adds: "That we have questioned Capt. Agaba David (an operative accused of kidnapping Rene) and he denied knowledge of Rutagungira Rene and was not involved in any of his alleged arrest."
Rutagungira resurfaces
Rutagungira had been held incommunicado underground since that night of August 8, and three months later, he's produced in the military court.
On October 27, the Chieftaincy of Military Intelligence (CMI), which had denied earlier denied any knowledge, produced Mr. Rutagungira, along with nine Ugandans, in military court on charges of espionage. All the suspects said they were tortured and forced to make confessions under duress.
"I'm happy that he is alive, and expect fair justice for my husband," says Ms. Dusengeyezu.
Family speaks out on torture
Family members, who preferred not to be named, said that Rutangingira was for the entire period of his incommunicado subjected to inhuman torture using machines and water in the head and other parts of the body.
Apparently, he can't even hold anything in his hands as they became paralyzed during the torture.
"For the entire period he was confined underground, he never saw any person as he was always subjected to torture by operatives while blindfolded, ate only once a week, never took a shower or cut his fingernails; he reached to an extent of saying confessing what they wanted him to say so that he could see another day," a family source said.
"They were using machines to squeeze his body to the extent that he could feel the pain in his born and suffocated with water. These were methods CMI operatives were using in interrogations to extract confessions, and to avoid outward injuries that can be notice by human rights. The torture stopped the day he was produced in court," the source added.
But why had the Ugandan authorities given false information to Rwanda's Ambassador? Let us wait and see. Hopefully, they will make some clarifications in the usual framework.
What is Uganda hiding from its erstwhile ally, Rwanda, and what interest could motivate such change in attitude? Time will tell.