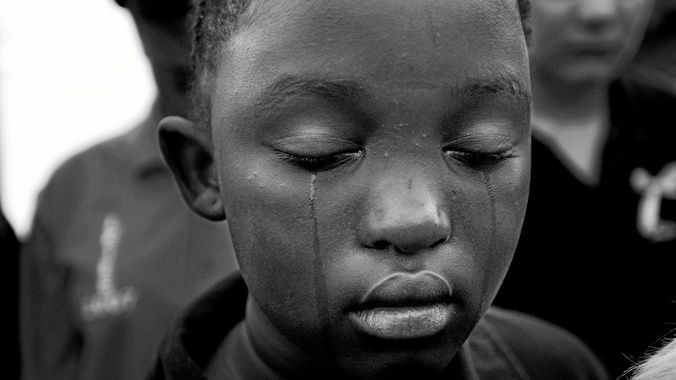 The greatest joy of every mother is certainly giving birth to a live and kicking baby; again, there is nothing more important than the health and happiness of new born baby and what they experience in their early years is thrilling.
Indeed like any other human being, all children are "rights holders." All children, irrespective of their status or condition have the same rights and are entitled to the same protection, love and care.
Abusing a child's right is a criminal offense that is punishable by law; child abuse can manifest in different forms including abandonment and neglect.
Rwanda is no exception to these forms of human rights violations, a reason why Rwanda National Police continuous outreach programs to the public educating and sensitizing them to fight and report such violations, and the impact of such offenses and what they risk if they commit them.
For example, a 29-year old mother hailing from Rutsiro District was recently arrested for dumping her new born baby.
The lucky new born baby was discovered in a forest in Nyabirasi Sector by a passerby who heard it crying and hurried informed the authorities and the baby was rescued alive, taken to the nearby health centre and is now healthy.
This resulted to police launching investigation to identify and arrest the ruthless mother to bring her to justice.
The mother, who was arrested later, claimed that she had no means to take care of the baby.
According to the Western Region Police spokesperson, Superintendent of Police (SP) Emmanuel Hitayezu, priority was to examine the healthy condition of a child and "he is now in good conditions while Manizabayo is held at Kayove police station as investigations continue."
"Whenever we encourage young girls to abstain until they are ready and in position to take care of the baby, we are trying to prevent such crimes," said SP Hitayezu.
He went on to call upon the public to utilize police's toll-free lines to report cases of child abuse.
Rwanda National Police established a child help line – 116 – for the public to report any form of child abuse. The public can also report any form of gender based violence through 3512 toll free line.
"A child has a right to live, we are all equal and should treat one another equally. No one should be deprived of the right to life."
He appealed to them to be an eye for their neighbours and break silence on challenges they face, which he said will contribute to overcoming the vices.