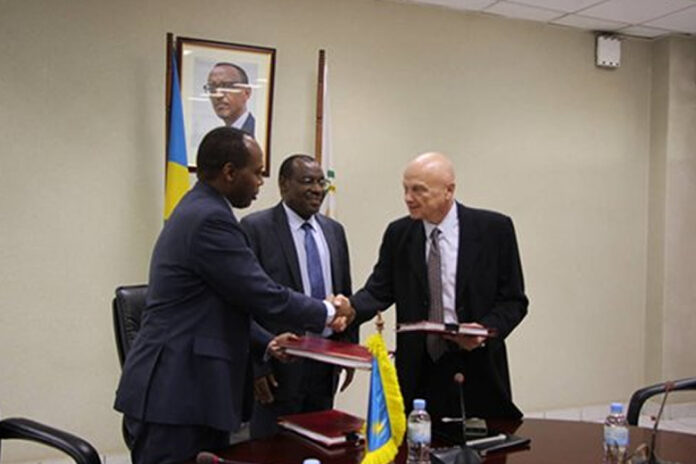 The Government of Rwanda (GoR) on Monday put pen to paper a Concession Agreement with Oshen Healthcare Rwanda Limited ("Oshen") to upgrade, finance, develop, operate and maintain King Faisal Hospital and turn it into a multi-speciality regional referral hospital.
Oshen will invest EURO 21 million for the first five years and the overall objective of the agreements is to grant permission to the investor to be able to operate in Rwanda and to document the main roles and responsibilities of both the investor and the Government of Rwanda to ensure King Faisal Hospital is able to operate as a regional referral hospital that has several specialities.
"This investment comes at a time when Rwanda's ambition to become a medical hub for the region," said the Minister of Finance and Economic Planning, Amb. Claver Gatete.
"It is through right investments that the hospital can provide excellent medical services thus expanding its catchment area."
Speaking at the signing, the Rwanda Development Board's Chief Executive Officer, Mr. Francis Gatare also said: "The provision of world class health care to all Rwandans is a priority for the GoR. Such private initiatives and investments to transform King Faisal Hospital into a multi-speciality regional referral hospital provide great economic value."
The concession is based on performance indicators such as introduction of new procedures, equipment and latest technologies, improve management structure and offer training to local professional in medicine and nursing as well as keep the hospital accredited to international standards.
"It's a challenge we are relishing. We have received the right support from government and with the right people we look forward to transforming King Faisal Hospital into a regional referral hospital," said Alex Lifschitz, the Vice President of Sphera Global Health Care which is part of Oshen Group SA.
Oshen Healthcare Rwanda Limited is wholly owned by Oshen Group SA, a company incorporated in Angola.