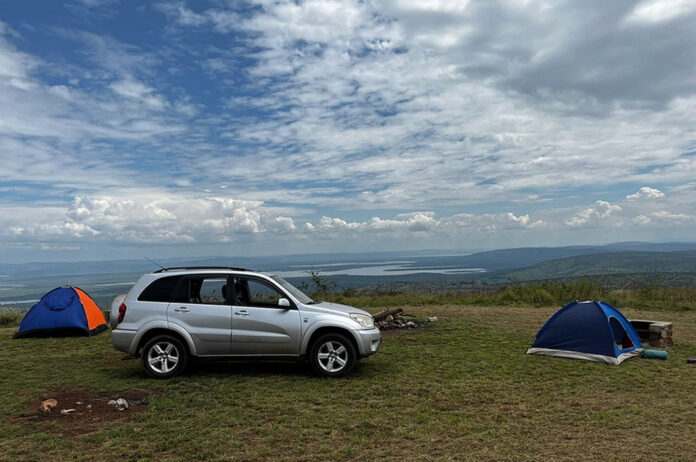 As the gateway to Rwanda, Kigali International Airport serves as the primary point of entry for most visitors. Upon landing, one of the first considerations for many is transportation. While there are various means available, a Rwanda car rental option near the airport provides an array of advantages. Here's why:
Convenience: After a long flight, the last thing anyone wants is to waste time searching for transport. Rental car agencies situated near Kigali International Airport offer the convenience of picking up your vehicle as soon as you land, allowing you to start your journey immediately.
Flexibility: With a rented car, you're not tied to the schedules of public transport. You can come and go as you please, and explore Kigali and its surrounding areas at your own pace. Whether you want to visit the Kigali Genocide Memorial, take a trip to Akagera National Park, or explore the city's burgeoning café scene, having a car offers unparalleled flexibility.
Cost-Efficient for Groups: If you're traveling with a group, renting a car can be a cost-effective means of transportation. Instead of hiring multiple taxis or booking several seats on a bus, a single rented vehicle can accommodate everyone.
Comfort and Safety: Rented vehicles typically offer a higher level of comfort than many public transport options. Plus, you can ensure your belongings are safe and secure, tucked away in the trunk or under seats. Moreover, you're in control, which can be particularly comforting in unfamiliar territory.
Wider Exploration: While Kigali itself has plenty to offer, Rwanda is home to a myriad of attractions outside the city. With a rented car, you can take day trips to places like Lake Kivu, Nyungwe National Park, or even make your way to a gorilla trekking expedition in Volcanoes National Park.
Tailored Choices: Car rental agencies provide a variety of vehicles to choose from. Whether you need a compact car, a 4×4 for rugged terrains, or a larger vehicle for family travel, you'll find something that fits your requirements.
Navigating Business Needs: For business travelers, appearances can be crucial. Renting a polished, professional-looking car can be an excellent choice for driving to meetings, events, or conferences in Kigali.
Emergency Support: Most reputable car rental agencies offer 24/7 roadside assistance. If you run into any issues while on the road, help is just a phone call away.
Transparent Costs: With a rental car, you often know your expenses upfront. This transparency can help you budget your trip more effectively, without the surprise costs that can come with other transportation options.
Bridging the Connectivity Gap: While Kigali is well-connected, some rural areas in Rwanda may not have frequent public transport services. A rental car bridges this gap, allowing you to explore less-traveled paths.
Conclusion:
Renting a car near Kigali International Airport is not just about transportation; it's about optimizing your Rwandan experience. Whether you're in the country for business, leisure, or a mix of both, having your vehicle provides the autonomy, comfort, and efficiency to make the most of your trip. So, next time you land at Kigali Airport, consider renting a car to navigate the Land of a Thousand Hills with ease and style.