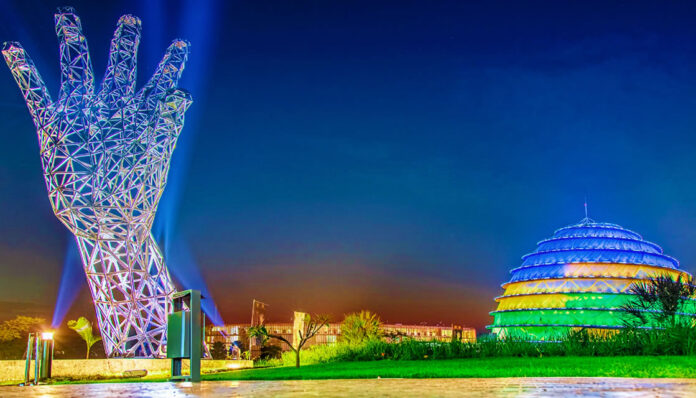 Like other countries, Rwanda as a nation through its leadership has got a strategic initiative designed to transform it. The tourism sector in Rwanda continues recording increase in visitor numbers into the country, thus need to digitize its products, experiences and services. The move applies to tourism and hospitality sectors and it is aimed at doubling the country's profits and tourism revenues.
As of 2017, over 1.3 million visitors traveled to Rwanda contributing about USD 438 million in the country's tourism revenues. This came with an increase in over 90,000 new jobs. Rwanda attracts most travelers seeking for gorilla safaris, unrivalled journeys into the Virunga mountains in search of the endangered mountain gorillas. However, the land of a thousand hills has more than just the gorillas!
According to Charles Shima, the Rwandan-Canadian, deploying technology to create immersive cultural experiences for tourists in Africa- and this has been his longtime dream. The idea is aimed at building a unicorn in the travel industry.
Charles Shima is one of the survivors of the Rwandan genocide and during the terrific civil war, the young boy then was gun pointed but fortunately he survived and managed to exit the country. He was able to harness greener pastures during his time in Canada and after over 25 years, he couldn't believe he would return to his home country.
When he returned, he noticed a great change had taken place in the country and there were plenty of opportunities to take advantage too. One of his areas of interest was tourism and travel. As a result, ZaNiheza was launched, a travel marketplace for immersive experiences linking travelers worldwide with verified local curators in Africa and beyond.
Shima added that his passion has always been about the cultures of the world. This is a reason why he built ZaNiheza a tour company now operating in Rwanda. He aims at rebuilding Rwanda with the goal to provide opportunities for the youth too.
ZaNiheza began operation in 2019 with the vision to change how the world experienced Africa. He was ready to begin laying the foundation to build the next African unicorn although it was affected by the outbreak of coronavirus that hit the travel sector worldwide.
He believes Africa should be marketed beyond wildlife. The focus should be the grassroots and make the best use of technology to create an impact. Over USD 50,000 has been invested in the business and part of it has been channeled in building the technology and creating the supply. ZaNiheza as a company now works with local travel curators across African states. The idea already exists in other parts of the worlds, especially Europe but it wasn't in Africa which makes it a big deal for the travel sector in Rwanda.