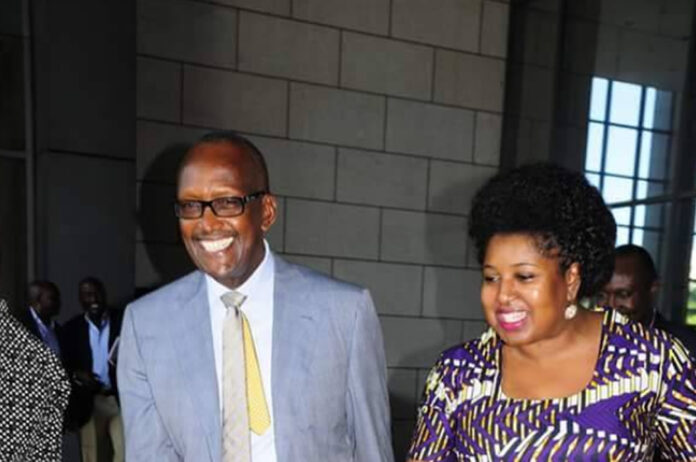 Softpower.ug, a Ugandan based online publication has transitioned itself into the new channel for anti-Rwanda propaganda and a mouthpiece for covering-up the 'love affair' between CMI and RNC.
The online publication is now key medium for deceit and diversionary of facts surrounding the open and well-documented close collaboration between the terrorist rebel outfit, RNC and Uganda's security organs specifically, Chieftaincy of Military Intelligence (CMI).
For example, when Uganda Police arrested the group of 43 young Rwandan RNC recruits, Softpower was the messenger spinning the story to portray the recruits as "innocent Missionaries" headed for evangelical work in Burundi. It deliberately did not question why the young Rwandan men were carrying false Uganda travel documents.
But probably before we dwell into the link betweensoftpower.com and its new assignment of churning out anti-Rwanda propaganda, we need to remind of our audience of the following facts that are backed with evidence.
It is a fact that RNC agents operate freely in Uganda and that some of these fellows are armed with escorts and carry out their treacherous activities against Rwanda under the full cover of CMI.
It is a fact that 43 young Rwandan refugees were mobilized from different refugee camps inside Uganda by both CMI and RNC to join rebel ranks. Fortunately, the group was arrested at Kikagati border by Uganda Police enroute for rebel training in DRC via Burundi. As we speak CMI is mounting pressure on different judicial organs in Uganda to have them released for fear of incriminating evidence that will be produced in the courts of law once they appear.
It is a fact that CMI together with RNC have designed an anti-Rwanda campaign propaganda—one that seeks to portray Kigali as government bent on tormenting its refugees and hence indirectly justify the undercover recruitment for RNC taking into refugee camps.
Linked to the above strategy, is a move to baptize any innocent Rwandan not interested in RNC terror agenda as a "Rwandan spy" or a "hit-man," so that many more are intimidated but also justify the illegal kidnap of innocent Rwandans that have nothing to do with Kigali.
This is precisely why RNC agents like Rugema Kayumba have no other song to sing other than parroting this CMI sponsored false narrative on refugees.
And this is where Softpower.com comes in. This platform has been chorusing the same false narrative on refugees —to the extent that one would think the editing work has been left to RNC agents. The conspiracy is evident and could be traced to the link behind the owner of Sofpower.com and some security personnel that evidently have a soft spot for RNC.
The owner, Sarah Kagingo is a former press aid to President Museveni. Eversince she left State House, she has been working directly with President Museveni young brother Gen. Saleh and Uganda's Security Minister Henry Tumukunde
The photos you see below demonstrate the closeness between Ms. Kagingo and Gen. Tumukunde.
Not surprising, this website has been up in arms denying the business interests between Gen. Saleh and RNC's chief financier, Rujugiro Ayabatwa which was exposed in a legitimate document of shareholders' agreement that can easily be accessed from Uganda's Registry of Companies.
Not surprising too, this partly explains why the online publication has been at the forefront of hitting Uganda Police given the publically known sharp differences between Uganda's Police Chief and Gen. Tumukunde.
So, for Softpower Uganda, its more about the highest bidder than real facts.