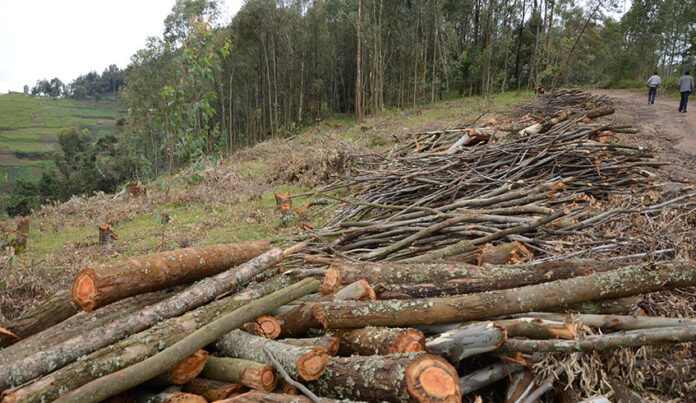 In a remarkable step towards bolstering its forestry sector and promoting sustainable management practices, Rwanda's government has taken an innovative approach by authorizing the allocation of 7,716 hectares of state forests to private investors for responsible harvesting and oversight. This decision, approved by the cabinet, aims to enhance the country's forest management while driving economic growth through strategic partnerships with selected companies.
The four companies entrusted with the management and harvesting responsibilities are Ecopen Ituze Ltd, Kayonza Distributors Company, Ekaterra Tea Rwanda Ltd, and Ikizere Silviculture Limited. The government has set an ambitious target to privatize the management of 80 percent of state forests by 2024, totaling 49,188 hectares. Notably, significant progress has already been made, with 63 percent of this target achieved, marking a substantial increase from the 38 percent recorded last year.
On World Nature Conservation Day, celebrated on July 28, Rwanda unveiled its progress in state forest management privatization, aligning with the event's theme of raising awareness about the vital importance of preserving the environment and natural resources for the betterment of the world.
The revenue generated from the forestry sector has shown remarkable growth, surging from Rwf 164 billion in 2007 to an impressive Rwf 649 billion in 2021. With the privatization of all state-owned forests, the estimated annual revenue is projected to surpass Rwf 200 billion, signifying the economic potential of this strategic move.
Currently, Rwanda possesses approximately 27 percent of the nation's total forests, equivalent to 61,485 hectares, excluding national parks. The total forest cover across the country stands at 30.4 percent, encompassing 724,662 hectares. These forests consist of 53 percent plantations, 21 percent wooded savannas in the east, 19 percent natural mountain rainforests, and 6.2 percent shrubs.
The Forest Sector Strategic Plan, implemented between 2018 and 2024, has been a substantial investment for Rwanda, amounting to Rwf 82.2 billion. As part of this plan, private investors are required to engage in reforestation efforts following the harvesting of mature trees. To ensure the long-term sustainability of the forestry sector, the Rwanda Forestry Authority (RFA) has designated five tree species with high economic value for reforestation purposes.
These species include Pinus spp, Eucalyptus spp, Podocarpus falcatus (Umufu), Cedrela odorata, and Entandrophragma excelsum (Umuyove or Libuyu). Notably, Umuyove was chosen due to its status as the only premium timber that naturally grows in Rwanda, making it highly sought-after in the local timber market.
As Rwanda continues to promote reforestation and sustainable forest management practices, there is a strong focus on native tree species to preserve the ecological balance. The timber industry has already contributed to the livelihoods of over 75,000 individuals, primarily in rural areas, creating employment opportunities in charcoal production, wood production, distribution, and sales.
A recent study revealed a substantial increase in employment within the wood processing and trade sector, growing from 12,000 jobs in 2017 to an impressive 23,000 jobs in 2019.
The trade of Rwandan forest timber is estimated to range from 215,000 to 235,000 cubic meters per year, with an approximate total value of $76 million annually.
Rwanda's commitment to sustainable forest management and its innovative approach to partnering with private investors to drive economic growth sets an inspiring example for other nations. By strategically balancing economic interests with environmental preservation, Rwanda is charting a path toward a greener and more prosperous future. As the country moves closer to achieving its goal of privatizing 80 percent of state forests by 2024, it is positioning itself as a leader in responsible forestry management and sustainable development.