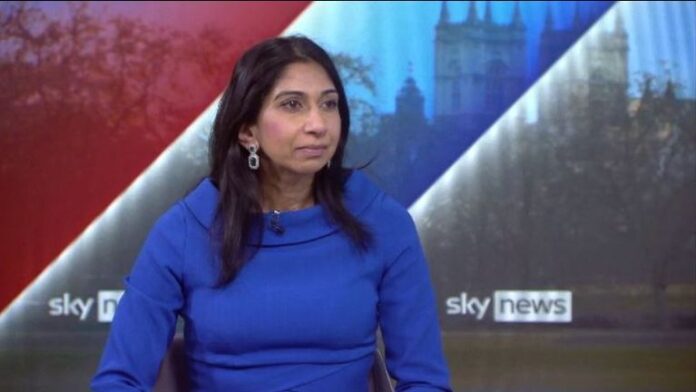 The British Home Secretary, Suella Braverman, has maintained that Rwanda is a safe country for migrants, despite reports of 12 refugees being shot dead by police in 2018. Braverman made this assertion during an interview with the BBC on Sunday, stating that she was uncertain about the shooting of the refugees.
It is noteworthy that the British government plans to deport migrants to Rwanda in the event of illegal entry into the country. Braverman revealed that the Supreme Court had declared Rwanda a safe country. However, she acknowledged that the plan was still facing legal challenges, and the government was unable to provide a specific timeline for the cessation of small boats crossing the Channel and La Manche that bring people illegally into the UK.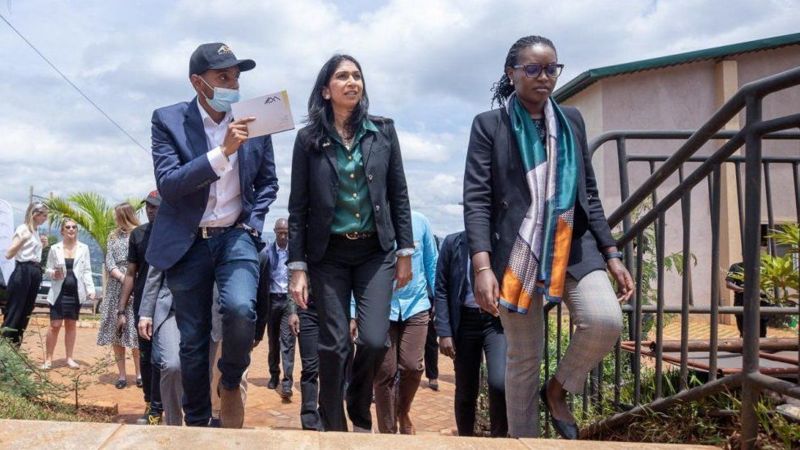 Under the government's scheme, individuals who have entered the UK illegally could be sent to Rwanda and apply for asylum there. The High Court concluded in December 2022 that this program was legal, but the decision is currently under appeal.
Braverman was confronted with evidence provided by the United Nations High Commissioner for Refugees (UNHCR) in 2018, indicating that a group of refugees from Congo were shot in protest against a reduction in their food supply. After being shown a video of the incident, Braverman maintained that the Supreme Court, comprising expert judges, had reviewed everything concerning the government's plan in Rwanda and found it to be consistent with the law.
Braverman also emphasized that Rwanda has reliable information on how to receive and settle refugees and migrants. She further stated that the British government's program included a provision that allowed individuals to decline the decision to send them to Rwanda for "special reasons" of "great and unforeseen pain."
The Rwandan government justified the police's actions in 2018, claiming that they were a last resort to quell violent protests. While some newspapers have reported that the British Ministry of Home Affairs anticipates the first flights to Rwanda will return in the spring, the government has not made any official announcement on the precise timing.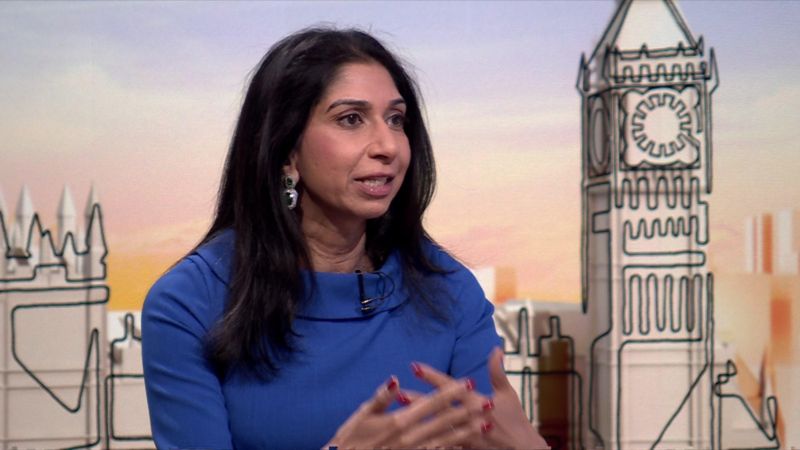 Braverman is confident that the deportation plan to Rwanda will tighten security and prevent people from crossing the sea illegally to the UK. However, Lisa Nandy from the UK opposition party contends that the government's plan is "an ongoing fraud on the British people." According to Nandy, the plan has already cost taxpayers a considerable amount, and "no one is being sent to Rwanda."
Furthermore, Nandy believes that Braverman's statement suggests that the arrangement with Rwanda is impossible and has been suspended. Finally, it is worth noting that total immigration to the UK reached an all-time high of 504,000 last year.