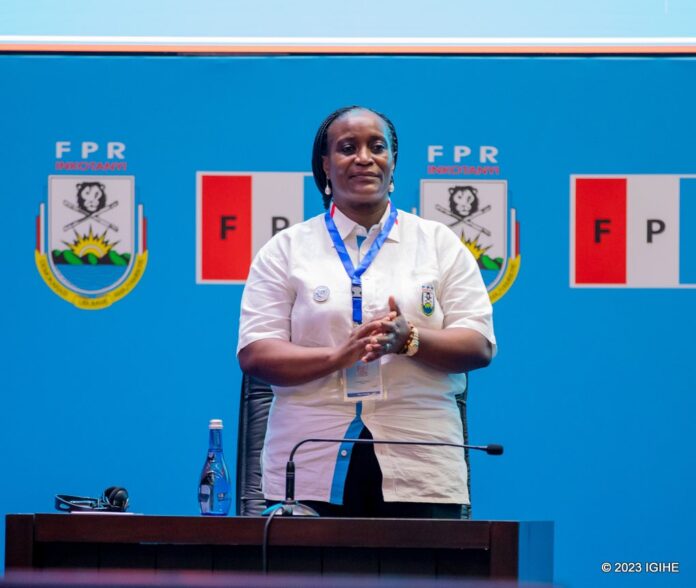 Consolée Uwimana Voted the First Female Vice President
The ruling RPF-Inkotanyi party in Rwanda has elected Consolée Uwimana as the vice president of its current leader, Paul Kagame. This marks the first time a woman has been elected to this position in the party's 29-year history. Uwimana was elected on Sunday by a majority of those present at the party's general meeting, replacing Christophe Bazivamo, who had held the position for over 20 years.
The meeting also saw the re-election of President Kagame, with 99% of the votes, to continue serving as the head of the party for the next five years. Kagame has held this position since replacing Colonel Alexis Kanyarengwe in 1998.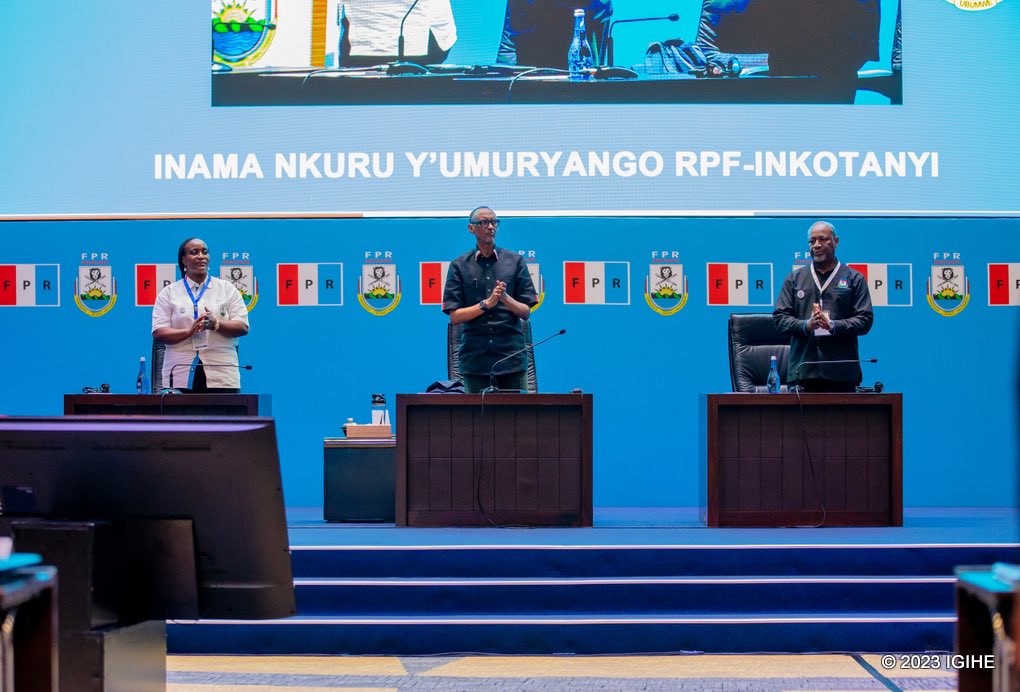 The election of President Kagame as the leader of the RPF-Inkotanyi party presents him with a great opportunity to run for the position of head of state in the upcoming elections scheduled for next year. Kagame won the last presidential election with almost 99% of the votes. However, he has recently stated that he may or may not campaign in 2024.
The person chosen to replace Kagame in the RPF-Inkotanyi is not a well-known politician. She is known to have served as a senator until 2019. Uwimana's election is viewed as a significant milestone in the promotion of women to top positions in the party, as well as the continuation of racial balance in the party's government.
Representatives of ruling parties in Angola, Burundi, China, Central Africa, Ethiopia, Mozambique, Tanzania, Uganda, South Sudan, and Zimbabwe were present at the general meeting, according to the RPF party. The attendance of the delegation of the CNDD-FDD party from Burundi after years of bad relations is seen as a positive sign for the relations between the two countries.
Additionally, an election was held during the general meeting to replace the General Secretary of the RPF, where Ambassador Wellars Gasamagera replaced François Ngarambe, who had held the position for 20 years.
The RPF-Inkotanyi's recent general meeting saw significant changes to its leadership, and the election of Consolée Uwimana as the first female vice president highlights the party's commitment to diversity and equality.