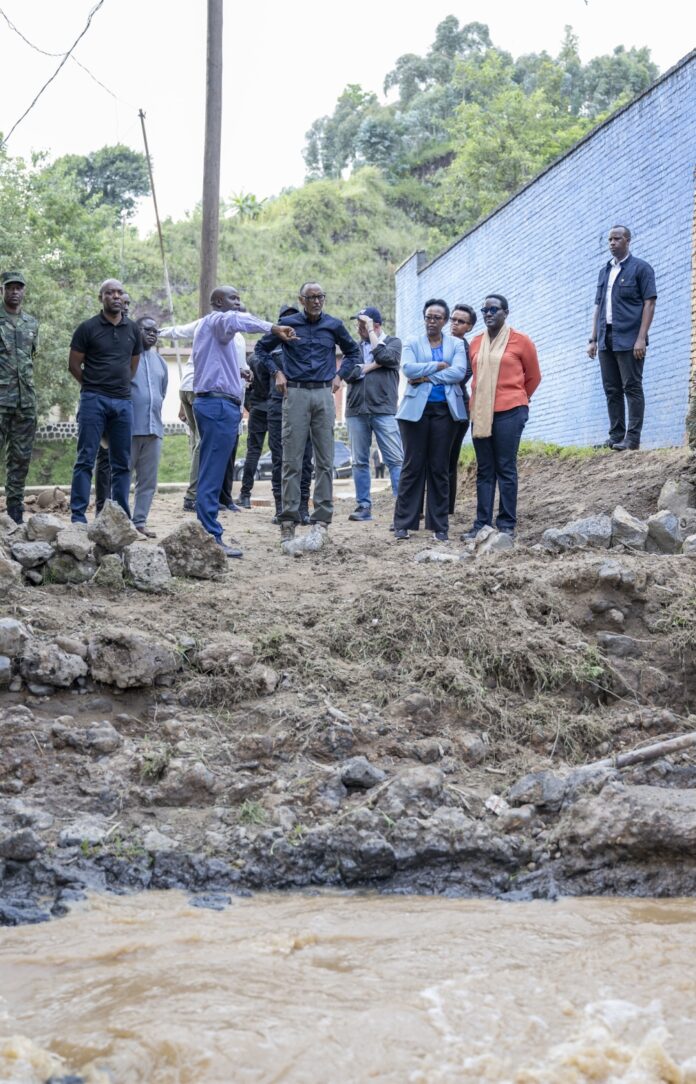 President Paul Kagame has conveyed his deep appreciation to world leaders and friends who offered their condolences to Rwanda in the aftermath of the devastating disasters that struck the Western, Northern, and Southern provinces. These calamities claimed the lives of over 130 individuals, leaving the nation mourning the loss of loved ones.
Taking to Twitter on Monday, May 15, President Kagame expressed his heartfelt gratitude, stating, "Thank you to all the leaders and friends who sent condolence messages following the loss of lives from the devastating floods and landslides in Rwanda. We are grateful for your solidarity and support for the people of Rwanda. Your messages serve as a reminder that, together, we will overcome these challenges as we work towards rebuilding and assisting the survivors."
Numerous global leaders extended their condolences, including Chinese President Xi Jinping, African Union Commission Chairperson Moussa Faki Mahamat, and Kristalina Georgieva, the Managing Director of the International Monetary Fund (IMF).
The floods and landslides that unfolded during the night of May 2 to May 3 resulted in an alarming death toll, surpassing 131 individuals. This tragic event stands as the highest number of casualties recorded in a single day due to such disasters.
As the situation continues to unfold, the death toll has tragically risen to 135, and more than 20,000 individuals have been displaced and rendered homeless. The destruction caused by these events is particularly evident, with nearly 6,000 houses completely destroyed.
In response to the urgent need for support and assistance, over 80 emergency camps have been established in the affected districts, providing shelter and relief aid to those who have been displaced.
In a show of solidarity, President Paul Kagame, accompanied by senior government officials and heads of security agencies, visited the areas devastated by landslides in Rubavu District on May 12. During his visit to Rubavu, one of the districts severely affected by the disaster, President Kagame reassured the affected population that the government remains resolute in ensuring their resettlement in safer areas.
The Ministry of Emergency Management has estimated that a minimum of Rwf13 billion will be required to relocate over 19,000 households residing in high-risk areas to safer regions. Encouragingly, it is crucial for households inhabiting these vulnerable zones to consider relocating in order to mitigate future risks effectively.
In the capital city of Kigali, approximately 6,000 families are in urgent need of relocation due to the life-threatening hazards present in their current areas of residence.
To address the widespread destruction of infrastructure caused by the devastating floods and landslides, the Ministry of Infrastructure has announced that the government will allocate Rwf110 billion towards the reconstruction of damaged roads, bridges, and other vital infrastructure.
Rwanda faces a long road to recovery, but with the support and solidarity of the international community, the nation remains hopeful in rebuilding the affected regions and assisting the survivors in overcoming the challenges posed by these disasters.