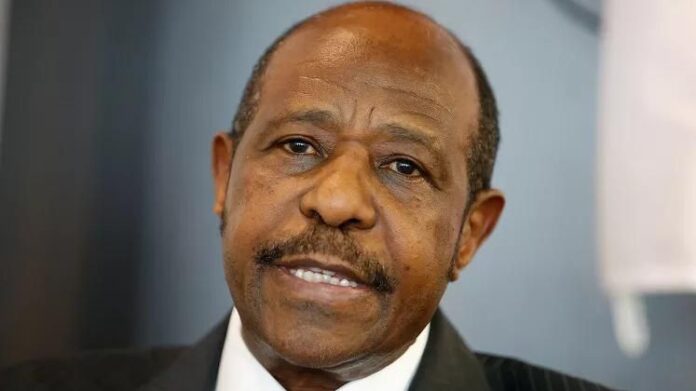 According to recent reports from BBC and the Washington Examiner, Paul Rusesabagina, the subject of the movie "Hotel Rwanda" and a prominent critic of the Rwandan government, has arrived in Doha, Qatar, after being released by the Rwandan government.
John Kirby, the spokesman for the United States Security Council, confirmed this news to reporters, saying that Rusesabagina left Rwanda and arrived in Doha. However, there are no details about his departure from Rwanda or when exactly it happened.
Rusesabagina was sentenced to 25 years in prison in Rwanda after being convicted of terrorist crimes based on the attacks carried out by the FLN in Rwanda in 2018 and 2019. However, the US government continued to say that he was "unlawfully detained" and demanded his release. Rusesabagina's lawyers also argued that he was kidnapped from Dubai and taken to Rwanda against his will.
The US government expressed its pleasure with Rusesabagina's release, and President Biden thanked the State of Rwanda for making his reunion with his family possible, as well as the State of Qatar for contributing to Rusesabagina's release and return to the United States.
However, Rusesabagina's lawyers have not yet responded to BBC's request for comments about the letters from Rusesabagina's side, which were published by the Ministry of Justice of Rwanda. In those letters, Rusesabagina had asked for forgiveness from President Paul Kagame to release him, admitting that he was one of the top leaders of "the criminal activities of the FLN".
Qatar's involvement in Rusesabagina's release has raised some questions, as the country has close ties with the United States and Rwanda, and has been a mediator in other disputes in the region. However, it is not clear what role Qatar played in the negotiations that led to Rusesabagina's release.
This news has also sparked controversy in Rwanda, with some accusing the government of caving into international pressure and allowing Rusesabagina to go free, despite his conviction for terrorism. Others have criticized the US government for interfering in Rwanda's internal affairs and undermining its sovereignty.
In conclusion, the release of Paul Rusesabagina has been met with mixed reactions, with some celebrating his freedom and others questioning the circumstances surrounding his release.
While the details of his departure from Rwanda remain unclear, it is clear that this is a significant development in a long-running saga that has attracted international attention and scrutiny.
As the situation continues to unfold, it will be interesting to see how the various parties involved respond and what impact this will have on the relationship between the United States and Rwanda, as well as on the broader geopolitical dynamics in the region.