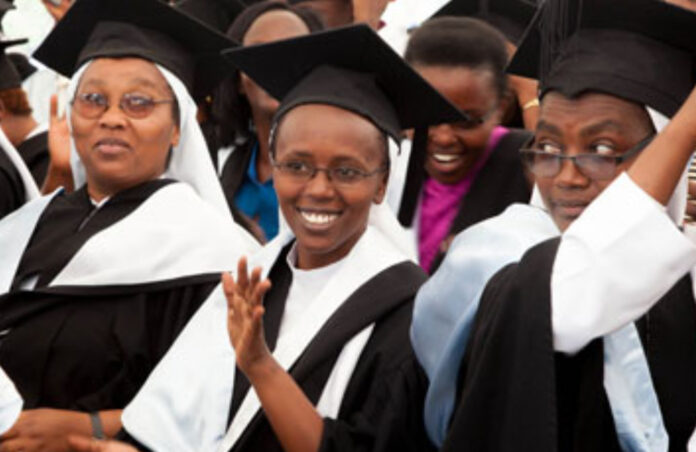 More than 3, 000 primary teachers are expected to turn up on the labour market following the release of the Teacher Training Colleges National examinations results.
The exams were released by Kigali Institute of Education (KIE) after it assumed the responsibility of examining and coordinating teacher colleges. The task was formerly held by Rwanda Education Board (REB).
A total of 1,119 out of 6,119 candidates who undertook the examination failed to get the required pass mark. This figure represents 18. 1%.
Reports from KIE show that private candidates form the majority in failure because 1, 064 who failed out of the 1, 119 are private candidates.
According to Prof. George Njoroge KIE Rector, the candidates who scored a Distinction will be enrolled in Higher Education most likely in KIE as an institution specialized in teacher Education and will ultimately become teachers in affiliated colleges.
300 candidates passed with a distinction, 219 of them were male and 81 were female. 2, 701 candidates got credits, 1,511 of which were male while 1,190 female candidates.
KIE has been tasked to revamp the quality in the education sector by providing well trained teachers countrywide.
"We aim at strengthening the quality of education because KIE is the only public institution that specializes in teacher education.
We were charged with managing and running TTCs to ensure that students in these colleges are well equipped to serve well Rwandan children," said Prof. Wenceslas Nzabalirwa the Vice Rector Academics.
He reiterated that since KIE assumed TTCs responsibility, students' skills were strengthened as they take three months of internship in primary schools.
Language skills too are being promoted and students are engaged in macro-teaching which is assessed during national exams.
Dr. Faustin Habineza who is the Head of the Department of Primary Education in KIE and the coordinator of TTC examinations' exercise said that another programme aimed at increasing primary teachers' skills is on the way.
He says that KIE will soon launch a Diploma in Education with the aim to boost the number of university students through distance learning.