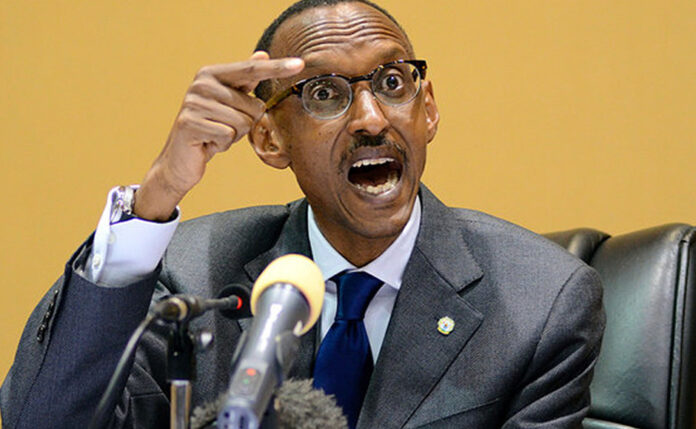 President Paul Kagame's address at University of Hartford on Tuesday marked the launch of the Genocide and Holocaust Education Initiative at the Maurice Greenberg Center for Judaic Studies.
In his address, President Kagame commended the University of Hartford for the valuable initiative to educate the younger generation about the importance of taking a stand against genocide.
"The people of Rwanda have stood up against all forms of injustice and defended human dignity in the past and will continue to do so because our resolve is steadfast.
This conviction and our history have made the combat against genocide and ideologies that support it anywhere in the world a moral obligation for us."
The Head of State also emphasised the role that Rwanda's history has played in shaping the country's vision for the future as elaborated in Vision 2020:
"The tragedy our country faced revealed a character of the Rwandan people that has been essential in the rebuilding of the nation and in its Socio-economic transformation – resilience, vision and ability to reach a consensus.
Today, Rwanda's story is one of a vision shaped by our past and the universal desire for better and dignified lives for our citizens," he said.
On the driving principle of Rwanda's Vision 2020, President Kagame explained that the ultimate goal of Rwanda's vision would be a nation of educated and empowered citizens:
"The realisation of our vision ultimately depends on an empowered people, a knowledgeable and skilled population and a leadership that solves problems, delivers services, helps improve living standards and accords all Rwandans the dignity they deserve."
In his address Vice Mayor of Bloomfield, Wayne Hypolite at a luncheon with the business community hosted in his honor, said:
"Your visit highlights tremendous social and economic progress of your country. We applaud your leadership and efforts in bringing together the people of your country, for them to value each other, to invest in their education, their health and to give the opportunity to be able to continue and to participate inclusively in Rwanda's development."
The luncheon was followed by an interactive session with Bloomfield business leaders during which the President emphasized the importance of partnerships in achieving Rwanda's goals.
"Our philosophy is working together for everybody benefits."
Founded in 1877, the University of Hartford offers graduate and undergraduate programs in seven distinct Colleges.
The Maurice Greenberg Center's new Genocide and Holocaust Education Initiative will preserve the memories of the Holocaust and genocides worldwide and help spread the lessons that need to be learned from them.
The initiative's activities will include courses, workshops, public programs, exhibitions, and web-based projects.