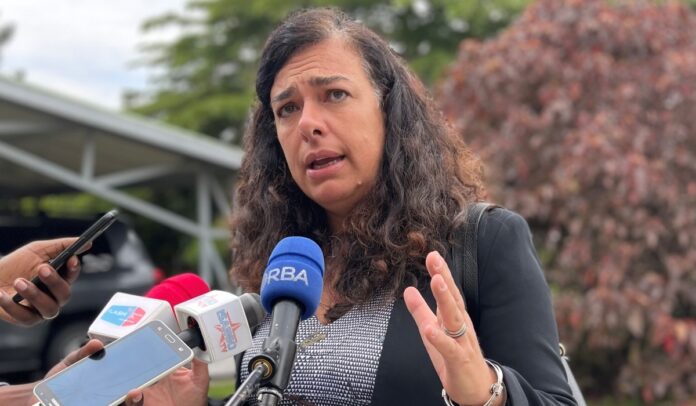 EU Ambassador in Rwanda Extends Condolences to Flood and Landslide Victims
Belén Calvo Uyarra, the European Union's ambassador in Rwanda, has expressed deep sympathy for the families affected by the devastating floods and landslides that struck the Western, Northern, and Southern Provinces of the country.
The ambassador delivered her heartfelt condolences during the commemoration of Europe Day, which marks the 73rd anniversary of the Schuman Treaty that gave birth to the European Union.
The recent disasters have resulted in the tragic loss of 131 lives, displacing over 1,000 families and causing extensive damage to vital infrastructure. In light of this tragedy, Ambassador Uyarra reassured the affected families that the EU stands ready to provide support, just as it has done in the past.
She emphasized the EU's unwavering commitment to environmental protection and the pursuit of technological advancements that will benefit future generations. Furthermore, she underscored the EU's ongoing efforts to promote peace worldwide, even amidst the ongoing conflict in Ukraine.
Dr. Vincent Biruta, Rwanda's Minister of Foreign Affairs and Cooperation, lauded the EU's remarkable achievements in security and peace operations. Notably, he commended the EU's collaboration with Rwanda in Mozambique, emphasizing its positive impact.
Dr. Biruta expressed hope for the continuation and strengthening of this fruitful partnership in the future. He highlighted the significant role the EU plays as Rwanda's second-largest partner, accounting for 12 percent of the country's total trade.
The EU's substantial investments in Rwanda are set to continue, with anticipated funding of €260 million allocated between 2021 and 2024. This financial support will contribute to various sectors, including education, youth capacity building, governance, and justice.
The EU's commitment to assisting Rwanda in times of crisis, along with its dedication to fostering cooperation and development, exemplifies the profound relationship between the two entities. As Rwanda and the European Union continue to collaborate, their joint efforts are poised to make a lasting impact on the country's progress and prosperity.