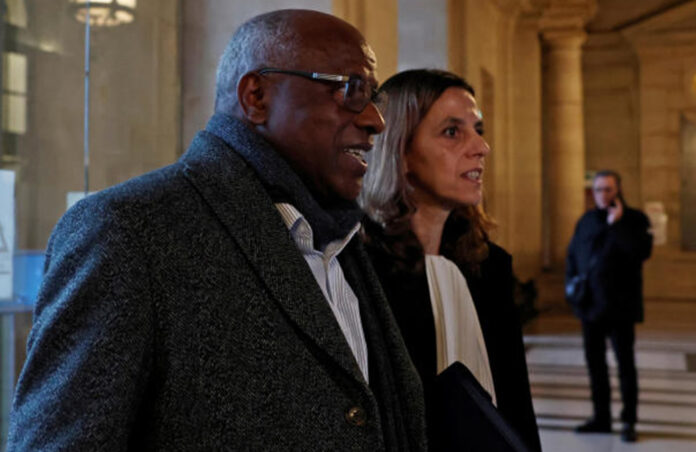 Rwandese National, Dr. Sosthene Munyemana, has been brought before the court in France to provide an account of his alleged involvement in the mass killings during the Rwandan genocide in the 1990s. He is anticipated to disclose the events truthfully and must convey an accurate narrative before the presiding judge.
Sosthene Munyemana, a 68-year-old Rwandese, has been accused of executions and brutal killings. These charges were brought to the Bourdex court in France 28 years ago, in 1995. However, the court has not yet conducted a formal hearing to establish justice in this case.
Munyemana, a gynecologist aged 38 in the Burate district during the genocide, is alleged to have endorsed a motion in April 1994 in support of the interim government overseeing the genocide. Additionally, he is accused of involvement in a local committee and meetings that orchestrated the roundup of Tutsi civilians.
The expert in addressing women's health issues found himself standing before the judge as the prosecution listed the charges against him. These charges encompassed widespread torture, brutal massacres, and intentional killings committed during the period of genocide. It is alleged that he carried out these acts without showing any mercy, and he is now anticipated to respond to these accusations.
Munyemana denies all the charges against him, asserting his innocence. He contends that those accusing him are attempting to blackmail him, driven by undisclosed motives.
He proceeded to express that he shares a similar anguish with those who have lost their loved ones to terror. He emphasized that this moment provides him with the opportune time to convey his appreciation and assert his innocence before the court and the global audience, addressing what he considers unfounded accusations placed upon him.