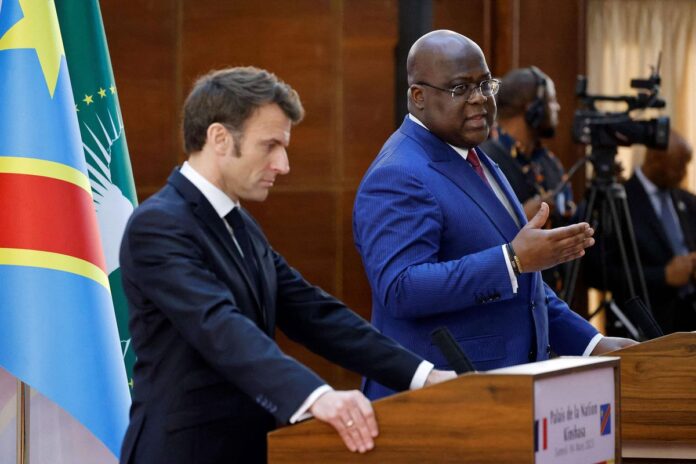 The Democratic Republic of Congo president President Felix Tshisekedi has urged France President Macron to back sanctions against Rwanda for its alleged support to the rebel military group in the Democratic Republic of Congo; M23.
In response, President Macron promised to support sanctions only after the negotiations have taken their expected course.
The M23 is believed to be a Rwandan Tutsi rebel group that is seeking equality with other traditional tribes of the Democratic Republic of Congo. It should be noted that several East African countries have a number of cross-border tribes found in more than one country.
For instance, the Bamasaba of Uganda can also be found in Kenya. The northern tribes of Uganda can also be found in south Sudan. The separation of these tribes is due to colonial boundaries and thus considered unfair for some tribes that are not cross the border to consider themselves natives while others might be considered migrants regardless of their historical settlements.