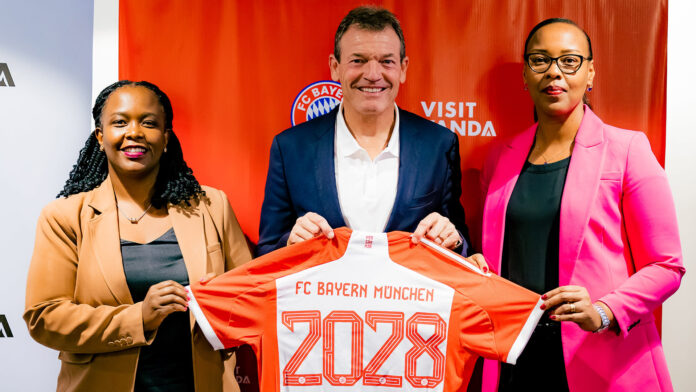 Bayern Munich and Rwanda Forge Unprecedented Partnership to Elevate Football and Tourism
Bayern Munich, the formidable force in German football, has unveiled a groundbreaking five-year alliance with Rwanda, intertwining football development with an ambitious tourism promotion agenda.
The announcement unfolded amidst the electric atmosphere of FC Bayern's inaugural home match of the season, sending waves of excitement through the veins of fans and stakeholders alike. At its core, this collaboration orbits around the establishment of a football academy, realized through the harmonious efforts of Bayern Munich and Rwanda's Ministry of Sports. The overarching objective is unmistakable: to invigorate football's growth and prowess within the contours of the African nation.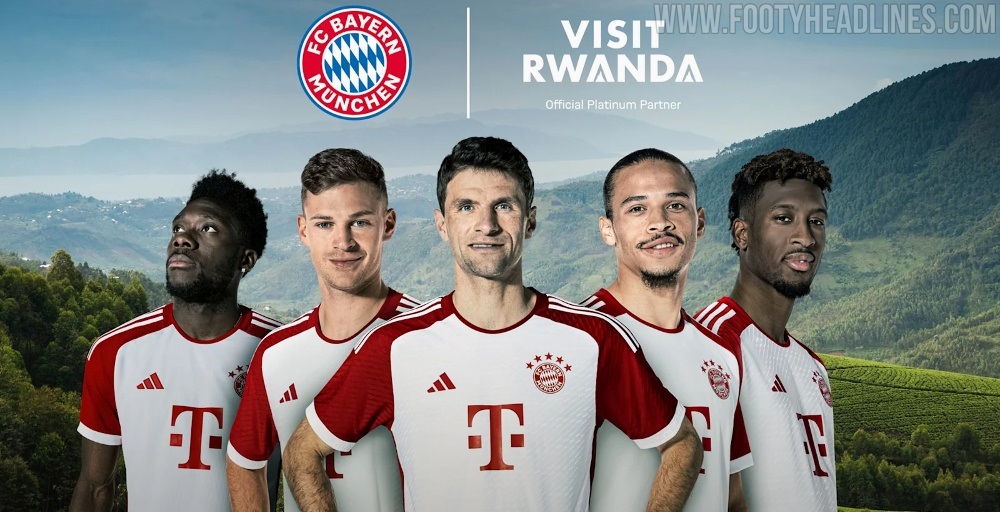 One pivotal facet that characterizes this unique alliance is the prominent display of 'Visit Rwanda' branding, commanding attention on the LED boards of the iconic Allianz Arena, with its capacity to accommodate 75,000 spectators. Beyond the realm of football, this partnership extends its wings to embrace a diverse spectrum of activities intended to cast Rwanda in the spotlight as a burgeoning hub for prospective tourists and lucrative investment prospects.
The Visit Rwanda campaign is hinged upon activities such as gorilla trekking in Rwanda, the game drives in Akagera National Park, and the chimpanzee treks in Nyungwe National Park. However, this is not all there to the land of a thousand hills. It is the reason why the campaign invites people to visit Rwanda; to see something beyond the common narrative often presented in the newspapers.
Jan-Christian Dreesen, the distinguished Chief Executive Officer of FC Bayern, articulated his fervor for this multifaceted collaboration, with its extended timeline until the summer of 2028 aligning seamlessly with the club's grand strategic goals. Dreesen's optimism shines brightly as he envisages Bayern Munich's newfound role in not only stimulating growth on the African continent but also nurturing the organic development of the club itself.
Andreas Jung, an esteemed Executive Board Member at FC Bayern tasked with Marketing, echoes this sentiment with resounding clarity. His spotlight on the club's pivotal role in shaping youth football programs, via the illustrious FC Bayern Youth Cup, serves as a cornerstone in bolstering Rwanda's athletic foundation. Simultaneously, this collaboration taps into the global outreach prowess of Bayern Munich to elevate Rwanda's standing as a premier destination, inviting tourists and entrepreneurs alike to explore its offerings.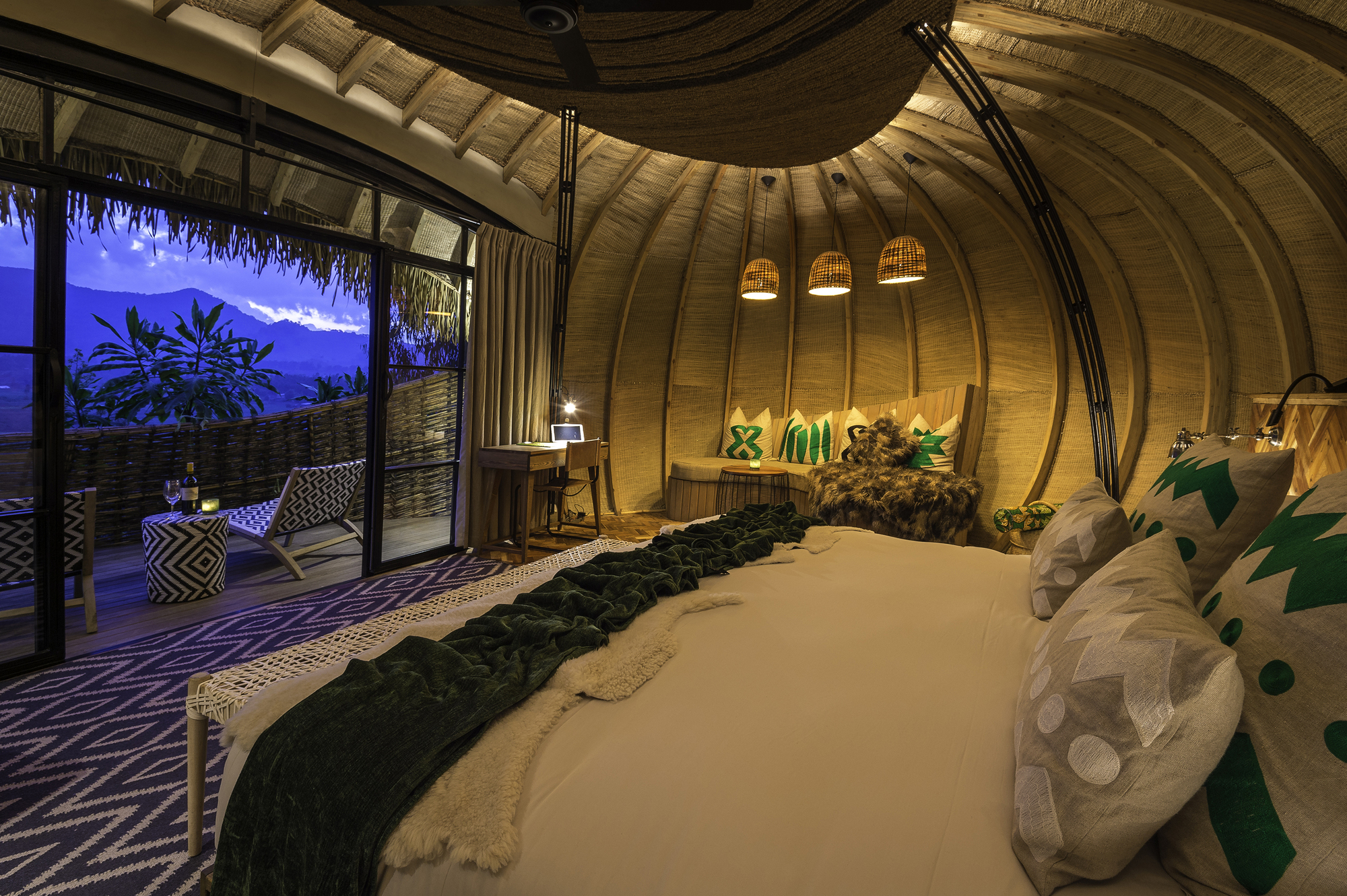 Aurore Mimosa Munyangaju, Rwanda's Minister of Sports, passionately elaborates on the partnership's significance, emphasizing the formation of the FC Bayern Academy as an avenue for profound knowledge exchange between the club's seasoned coaches and local talents. Munyangaju's conviction in Rwanda's latent potential to thrive in football radiates, positioning this collaboration as a launchpad for attaining true sporting eminence.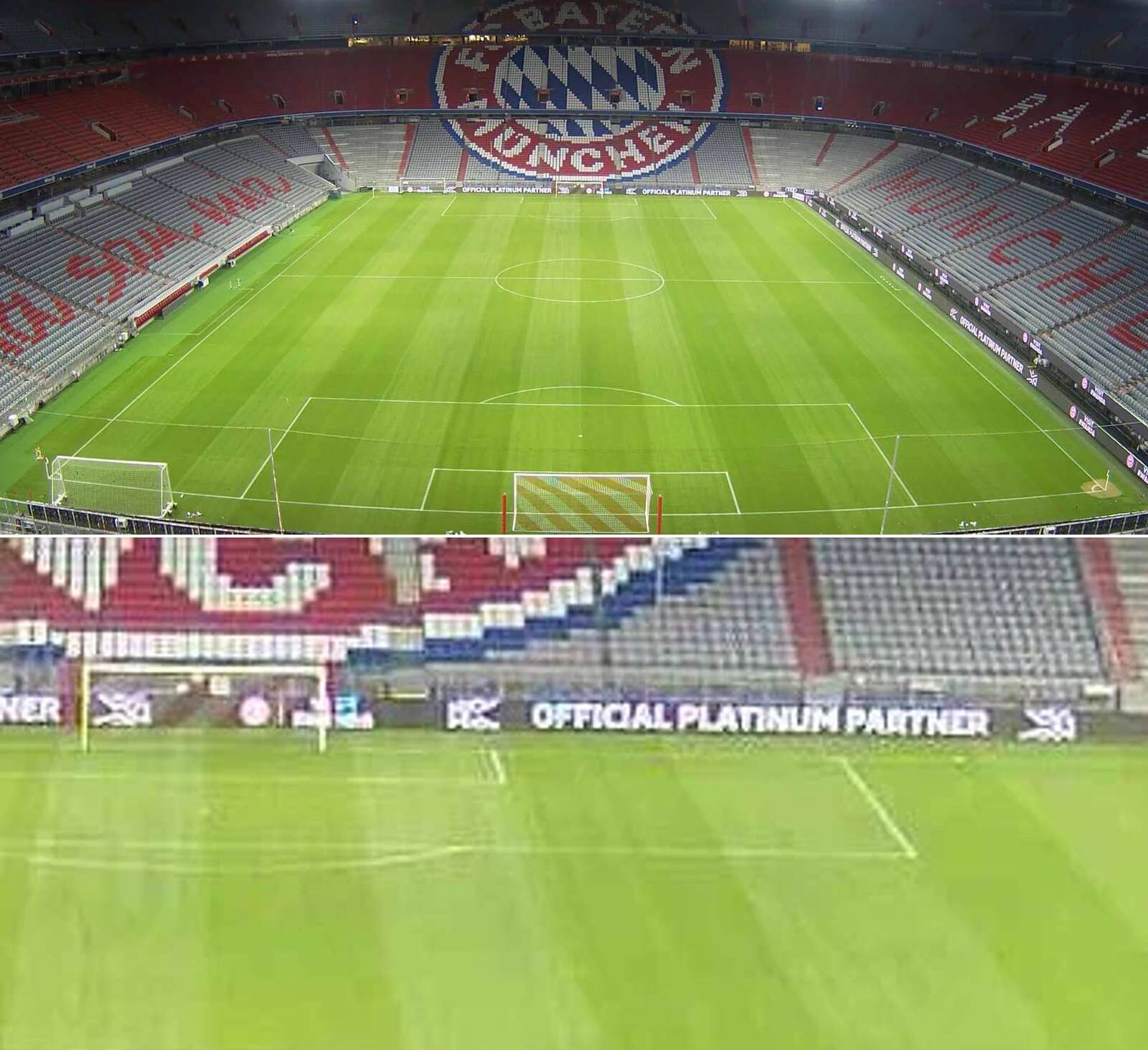 The resonance of this partnership extends well beyond the confines of football, permeating the realm of international diplomacy. It serves as a binding agent, deepening historical ties between Germany and Rwanda. Notably, Rhineland-Palatinate's steadfast alliance with Rwanda for four decades stands as a testament to the relationship's enduring strength. This collaboration is fortified further by the presence of German institutions, such as the Goethe Institute and Friedrich Ebert Foundation, adding layers of complexity to this multifaceted bilateral relationship.
At its core, this dynamic collaboration transpires as a pivotal chapter for both FC Bayern's internationalization voyage and Rwanda's ceaseless pursuit to be a luminary of progress within Africa. As the global stage watches the beautiful game wield its transformative power, the legacy of this partnership is poised to shine luminously over Rwanda's picturesque landscape of a thousand hills.
Rwanda's Evolution and FC Bayern's Legacy: A Parallel Journey of Ascent
Rwanda's narrative reads as an impressive saga of evolution, a nation emerging as the 'Land of a Thousand Hills'. Over two decades, Rwanda's trajectory has been one of political stability, economic prosperity, and a steadfast commitment to sustainability. This commitment extends to recognizing sports as a potent instrument for societal development. From football's grassroots to the burgeoning domains of basketball, cycling, and volleyball, Rwanda's sports mosaic paints a vibrant picture, transcending age, gender, and physical boundaries.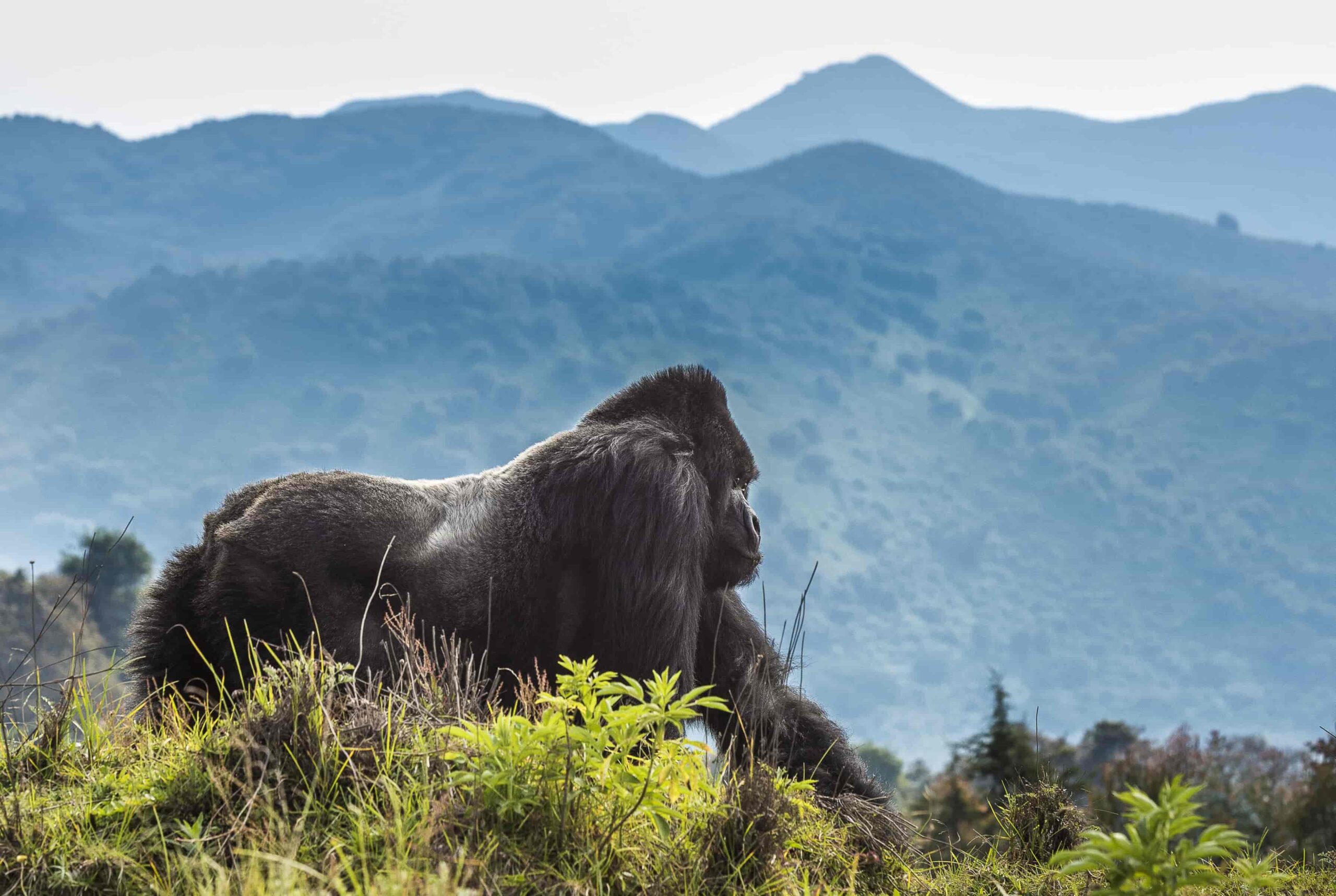 In the heart of Europe, FC Bayern Munich reigns supreme as the preeminent global sports entity and a powerhouse in European football. Forged in the crucible of history in 1900, the club now boasts a staggering 300,000 members and an enviable 150 million followers across social platforms. The club's illustrious journey includes 33 German championships and a record-setting 20 DFB Cup victories, a testament to its unparalleled excellence on the domestic front. Globally, the club's six Champions League crowns, coupled with double FIFA Club World Cup and World Cup triumphs, etch its name indelibly in the annals of football history.
Yet, FC Bayern's saga of accomplishment isn't confined solely to the pitch. The club's narrative unfolds on a canvas of economic success, expanding its influence beyond the realm of sport through strategic offices in New York City, Shanghai, and Bangkok. Anchored on Säbener Strasse in Munich, FC Bayern's heart, headquarters, and training grounds have nurtured not just first-team talents but also cultivated a burgeoning youth training center.