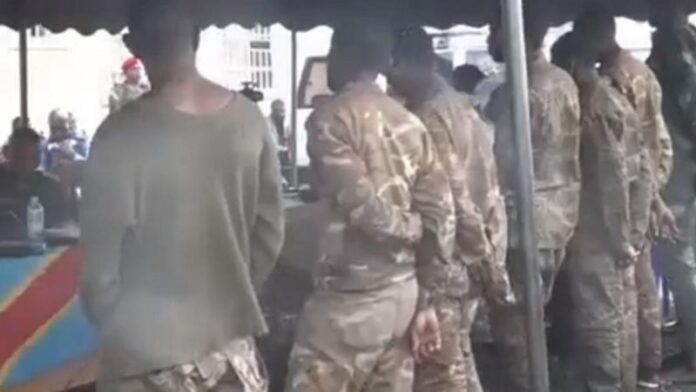 Seven Democratic Republic of Congo soldiers were sentenced to death on Saturday after finding them guilty of cowardice, assault, shooting, and wounding. This came after the Thursday incident between the government forces of DRC and M23 rebels in the suburbs of Sake City.
The seven soldiers are claimed to have abandoned battle during the fight between the government forces and M23 in the suburbs of Sake City. Though the M23 had not made its way into the city of Sake, the gunshots from these seven soldiers made the city residents assume that M23 had entered the city thus creating chaos that saw two people die in an attempt to flee the city.
Goma and Minova were also affected by the people that fled Sake city in an attempt to save themselves from M23 soldiers who had not actually made their way into the city of Sake.
The lawyers of the seven corporals who were sentenced to death promised to appeal the sentence. It should be noted that the Democratic Republic of Congo is among the countries in Africa that still offer death penalties instead of life imprisonment for grave cases. Recently in November, the same sentence was passed against three soldiers in Goma who fled battle